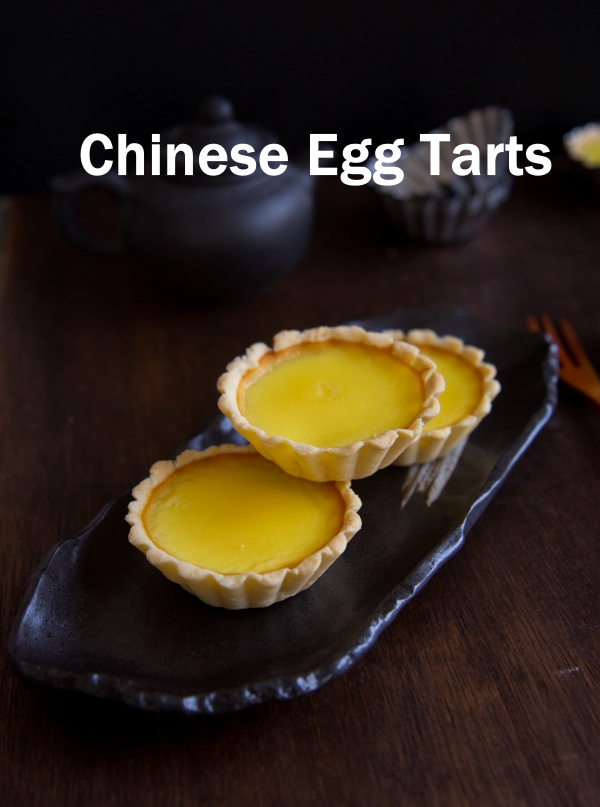 Easy Chinese egg tart recipe that recreates this Dim Sum classic from the comfort of your home.
Chinese Egg tart, aka Dan Tat 蛋撻 , is one of most recognizable pastry items offered at any Chinese Dim Sum restaurant (i.e. Chinese tea house) around the world.
Originated from Hong Kong, these British-influenced dessert egg tarts come filled with a slightly sweet egg custard resembled the texture of a properly made Chinese steamed egg.